Jupanya Mansion @ Saraburi Wittayakhom (SBW) School
Living & Working at
Saraburi Wittayakhom (SBW) School
< @ Jupanya Mansion >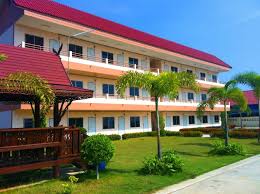 Jupanya Mansion @ Saraburi is a fun, hip, active community, located in a vibrant area just North of Bangkok. This accommodation has housed a number of our BFITS teachers living & working in the Saraburi area. Existing and past BFITS teachers have enjoyed their stay at Jupanya Mansion.

This condo has many perks, in particular its proximity to our Saraburi Wittayakhom (SBW) School which makes it a fun place and convenient accommodation option for our BFITS teachers to live.
RENT
-> 3,700 (Thai Baht) per month (Average)
(Rent Dependent on availability and size of Unit you select)
Rental Contract:
-> 6 & 12-month Rental Agreements
(Rent Agreement Lengths Dependent on availability of Units)
Rental Deposit:
-> Deposit required for 12-month Rentals
-> Rental Deposit is 2,300 (Thai Baht) + 1 st. Month Rent 3,700 (Thai Baht)
* Payable on signing Rental Contract 6,000 (Thai Baht)*
Amenities:
-> Furnished -> Laundry
-> Air conditioning -> Parking
-> Studio, Single, Double Size Units available
-> Public service fee of 100 baht/month. Inclusive of CCTV system service, Cable TV, Wi-Fi, common area cleaning and annual air conditioner maintenance.
-> Cost for water is 9 baht per unit.
-> Cost for electricity is 4.5 baht per unit.

Location/Distance:
-> 2 km from Saraburi Wittayakhom (SBW) School
-> 17 min walk to SBW School
-> 5 min Taxi/MotorBike Ride to SBW School
-> Address of Jupanya Mansion:
106/2-106/8, Soi Phahon Yothin 17, Phahonyothin Road, Pak Prieo, Mueang, Saraburi 18000
( Google Map )
Address of Saraburi Wittayakhom (SBW) School:
532 Phahonyothin Rd, Tambon Pak Prieo, Amphoe Mueang Saraburi, Chang Wat Saraburi 18000
( Google Maps )